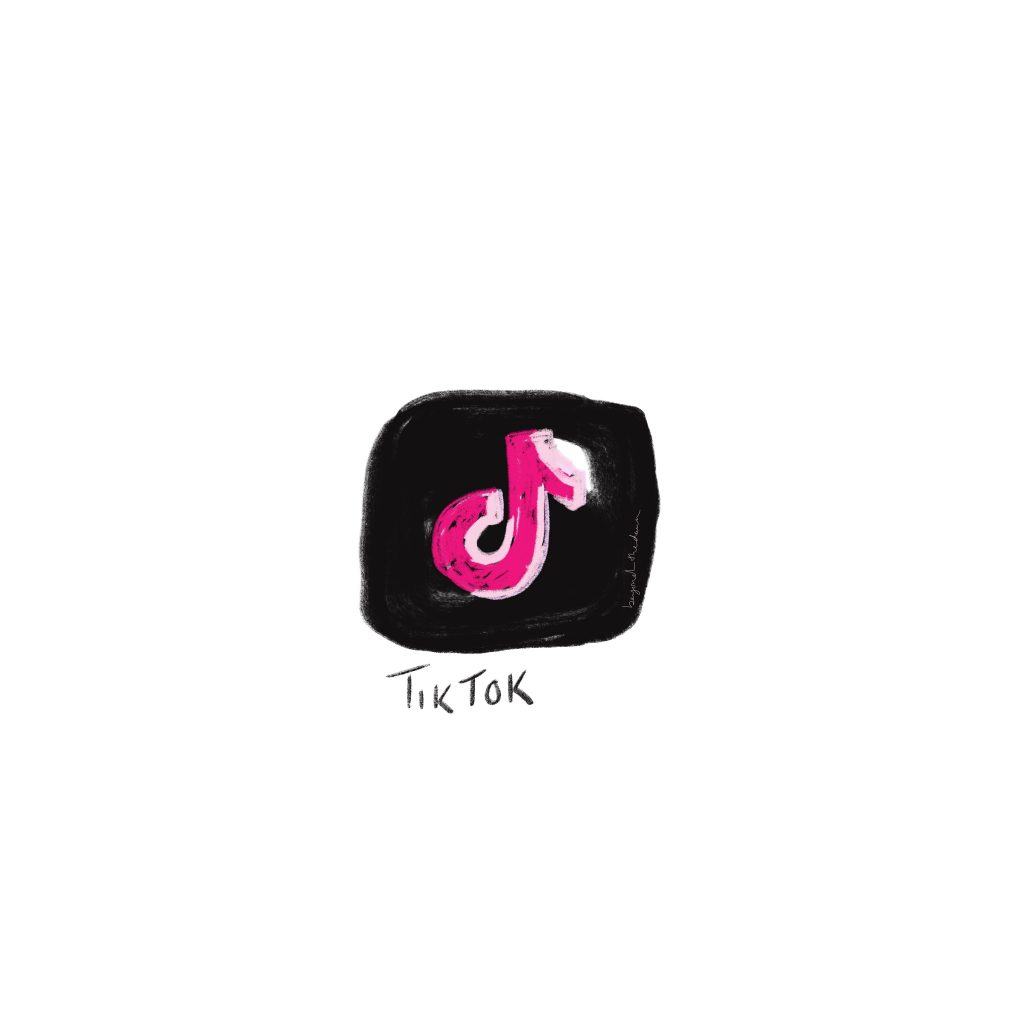 TikTok … are you losing time with the biggest new social platform that is taking the world by storm?
Every time a new hot platform is born the whole internet start to look for if they have missed the boat onto the hottest new thing.
I know I have spent some time banging on about how video is king and this is just proving our theory!
The popular platforms allows any savy smart phone user to turn bog standard short video into a thing of amusing entertainment. If you have a platform in which you often share yourself (influencer, affiliate, personal branding) this can be a magnificent platform for you to get more visible and in front of your ideal clients whilst they are engrossed in a video joy ride.
So what is it that makes this platform so popular? Well – widely popular with the under 25's this video producing, comical , dance challenge , lip syncing phenomena boasts to have 60 million active users in the US, 60% of which are female! proving that this platform is fast moving! TikTok look set to rival that of instagram having 1 billion active users estimated by the end of 2020
TikTok and the Quarenteen
There has to be an honourable mention that TikTok, like all social media platforms, have had a lift in the year 2020 due to the Covid-19 outbreak and subsequent lockdown measures for safety. The surge to online activity is well documented and has resulting in people being more open to 'test the water' of new social media whilst furloughed from work or recognising lockdown/social distancing rules in their free time! 
It has become a known phenomena with the challenges set within the platform with many choosing to make light of the fact that they are now "addicted" to TikTok – me included.
So how does it work?
Tiktok is holding the base of all social strong in its inner workings. There is a profile, a discovery section (called the 'for you') section, you can follow other users and you can highlight your videos with relevant hashtags that may make them more visible in the niche. The jury is still out on whether those hashtags have great impact. Those of you on multiple platforms will know that they have varying degrees of use universally depending on which platform you are on!
So how can it help me in business?
Well well well my friend – if el dawnio is banging on about anything with consistent effect it is the fact that in order to be visible to your people you have to NOT BE TOO SALESY all the time. TikTok is the perfect platform to encourage you to be *Casual *Fun loving *Goofy *Community spririted and SHOW YOUR PERSONALITY to those audiences. For those of you spending a months rent of Professional branding photography you will see a counterpart making 15 seconds funny videos on TikTok and eclipsing your visibility results.
Some things to note 
You can be seen very easily on TikTok but don't get too bent out of shape if your first 20 videos don't hit the 100 view mark – there are a lot of people on this platform posting regularly. You need a little traction to be seen . Unless you hit something viral of course , which is true of all social media platforms. 
Batch content creation on TikTok is HARD. You can make videos that are 'private' to store them in the platform and then switch them to public at a later date. However, after extensive testing of this I can confirm it sinks like a lead weight. My suggestion is that you create as many videos as you want to post that week. Save them as Private and *DOWNLOAD THEM TO YOUR PHONE* – then go on and manually post them live on the days you want to share.
Consistency is key – choose how frequently you are going to post and try to stick to it. I will hold my hand up and admit that I am a famine or a feast at the moment and I know it is doing me no good growth wise!! When I post a video a day or a couple a week and stick to it – the views, likes show a massive increase.
Don't wait for the boat to pass! this is the time to get yourself on TikTok if not already slightly a bit late already. Don't wait. Find a way to get on there and get creative sooner rather than later.
Do not outsource this task – this has to be something you learn for yourself and find some enjoyment in. Remember your energy is everything to your people – they need to see and feel that energy. We are all famous now!
Do not be scared to let down the veil – this is a place for human to human connection, thats why comedy and goofy ness works so well!